Meet our Team
The Mandanex Finance team is what sets us apart. Each member is committed to prioritising the client's specific needs and working together to develop a personalised service, most suited for them. Our vibrant and dynamic team culture delivers consistent outstanding results, always ensuring our customer receives the best possible outcome.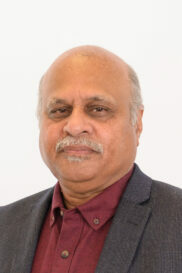 PRAVEEN KUMAR
DIRECTOR
My professional career spans almost three decades of extensive management experience in IT multinationals and Financial Services business. During the tenure, I have managed a strong portfolio of technology solutions and services holding challenging responsibilities to steer business opportunities for strong revenues and profitability.
I am regarded for my business acumen, integrity and commitment as well as for my skills and knowledge in business analysis, marketing, sales and negotiations that has returned me with recognition and rewards on numerous occasions.
I am an Accredited Business Mentor for Business Mentors New Zealand and assist business entrepreneurs in various stages of their business from  start-ups to established businesses through to succession planning – buy/sell. As an entrepreneur, I also operate a successful Financial Services business that offers Commercial and residential Mortgage solutions, Business Loans, Risk Assessment and Solutions.
Leveraging on my experience, immense marketing skills and expertise, I have the proven ability to analyse, position and negotiate business opportunities for business sales, mergers and acquisitions, irrespective of whatever business, whether retail, cafe, restaurant, motel, bar or even distribution, import/export, automotive, etc, both vendors and buyers mutually benefit from my expertise. I firmly believe in exclusive, dedicated and valuable service. 
Office:    +64 4 390 6112
Mobile:   Aust + 61 450 495 177    NZ + 64 21 160 0171
Email: praveen.k@mandanexfinance.com

Should you need my services in New Zealand, please contact me via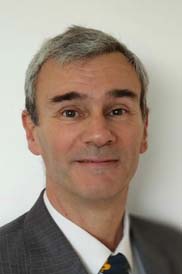 RICHARD HEMINGWAY
DIRECTOR | BUSINESS VALUER
Richard established the Mandanex group in early 2013 out of the Queenstown area in the south island of NZ. From those beginnings, the group has grown over the last few years, with operations now in Australia, NZ, Indonesia and Singapore.
A chartered accountant by training, he spent many years at CFO level in listed corporates in the infrastructure services and construction sectors across Australasia.
Richard is a CA and Registered Business Valuer. He is a member of AIBB, and business broker representative to REINZ. He has held board governance roles in the education and not for profit sector. 
Australia:          + 61 448 23 1111
New Zealand:  + 64 21 7 44 97
Email: richard.h@mandanex.com
Should you need assistance with a Mergers & Acquisitions, business valuations, business purchase or business sales, please get in touch with me and refer to our services via the links to the other companies in the group below.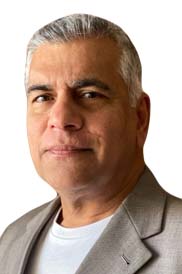 NEIL RAO
FINANCE | MORTGAGE BROKER
I have worked in the airline industry for over 40years, initially with Ansett since 1979 and then with Qantas since 1984.
During my career I have held many different positions in reservations, operations,Airports and for the past 25 years, as a flight attendant. living in Melbourne, Perth and now in Sydney.
I have also spent time in the Customer Services Department.
For approximately the past 20 years, I have been involved with the union movement and have also been the lead delegate during Enterprise bargaining negotiations. My time (I am still involved as a union delegate) with the union movement has instilled a strong sense of fairness and a shared responsibility for hard working people who often strive to improve conditions for themselves and their families.
For the past 18 years, I have been a member of the volunteer fire brigade in Perth and Sydney.
My inclusion to the Mandanex team allows me to continue my passion for looking after the interests of all our clients.
Australia:          + 61 425 265 486
Email: neil.r@mandanexfinance.com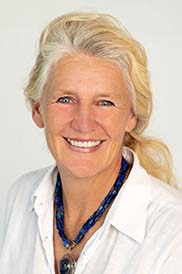 MICHELE HEMINGWAY
BUSINESS AND CLIENT COORDINATOR
I am one of Mandanex Capital's and Mandanex Finance's proud founding members. I operate as a mid market mergers & acquisitions advisor as well as a business sales broker in Australia and NZ.
I divide my time between international business sales, staff training, marketing, communications and a myriad of different behind the scenes tasks.
Having lived in many different countries and cultures, my expertise includes the following accomplishments and work experiences – mother of 3, licensed broker, web designer, conversant in 5 languages, fashion design, rental property management, natural horsemanship and certified Equine Assisted Learning Facilitator, diploma in Naturopathy, exhibited artist and marketing.
Head Office:   + 61 2 897 6511
Mobile             +61 423 131 881
Email: michele.h@mandanex.com
Should you need assistance with a Mergers & Acquisitions, business valuations, business purchase or business sales, please get in touch with me and refer to our services via the links below.
Recruitment
The Mandanex Group is expanding. Get in touch via the link below if you'd like to join us.