Meet our Team
The Mandanex Finance team is what sets us apart. Each member is committed to prioritising the client's specific needs and working together to develop a personalised service, most suited for them. Our vibrant and dynamic team culture delivers consistent outstanding results, always ensuring our customer receives the best possible outcome.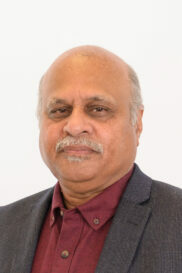 PRAVEEN KUMAR
DIRECTOR | FINANCE BROKER
Accepted Finance Mentor – FBAA
Approved Finance Mentor – Finsure Finance & Insurance
Praveen's professional career spans almost three decades of extensive management experience in IT Multinationals and Financial Services business.
He has managed a strong portfolio of technology solutions and services holding challenging responsibilities to steer business opportunities for strong revenues and profitability. He is highly regarded for his business acumen, integrity and commitment that contributed to developing highly skilled personnel and significant growth in business revenues in the industries that he was involved in.
He is an Accredited Business Mentor for Business Mentors New Zealand and assisted business entrepreneurs in various stages of their business from startups to established businesses providing them with advice in Business Analysis, Finance management, Budgeting, Marketing, Personnel Management, and IT integration.
He established a successful Financial Services business in New Zealand, which has been operational for over 10 years, delivering Residential Mortgage solutions, Commercial – Business Finance solutions, Asset finance and Financial Risk & Insurance Solutions.
Leveraging on his experience and expertise in the Financial Services industry and his immense skills in business operations management, he heads the Financial Services business of the company. He is assisted by highly skilled professional team of Financial Services brokers. He is certified as an Accepted Finance Mentor of FBAA and approved Financial Mentor of Finsure Finance & Insurance – the largest Finance Aggregators of Australia. He has more than a decade of proven experience as a successful loan writer of several million dollars gaining specialized knowledge and transferable skills of Financial Services industry.
Mentees gain in-depth understanding of Business Process and modelling, Consistent quality, practice & procedure management, Information management, Clients' handling, Privacy management, Compliance with regulations, Records management, Social and Network marketing
We welcome all levels of Financial Services Specialists to join us to build successful careers with us.
Mobile:   + 61 450 495 177
Head Office:     +61 2 8971 6511
Email: praveen.k@mandanexfinance.com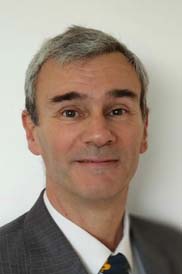 RICHARD HEMINGWAY
DIRECTOR | BUSINESS VALUER
SYDNEY
Richard established the Mandanex group in early 2013 out of the Queenstown area in the south island of NZ. From those beginnings, the group has grown over the last few years, with operations now in Australia, NZ, Indonesia and Singapore.
A chartered accountant by training, he spent many years at CFO level in listed corporates in the infrastructure services and construction sectors across Australasia.
Richard is a CA and Registered Business Valuer. He is a member of AIBB, and business broker representative to REINZ. He has held board governance roles in the education and not for profit sector. 
Australia:          + 61 448 23 1111
New Zealand:  + 64 21 7 44 97
Email: richard.h@mandanex.com
Should you need assistance with a Mergers & Acquisitions, business valuations, business purchase or business sales, please get in touch with me and refer to our services via the links to the other companies in the group below.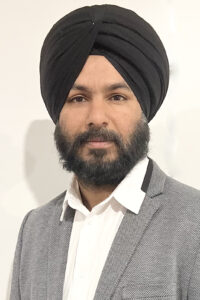 VIKRAM SINGH
FINANCE | MORTGAGE BROKER
TASMANIA
Vikram has worked in Finance, Insurance, and IT sectors. He enjoys meeting people, helping them, and in his career in Financial sales, is making the most of his experiences in assisting his clients realize their dreams and goals.
He believes in the tag line " If you dream, you can achieve".
Joining Mandanex gives him extensive options to serve his clients with more products than he could have offered working with a bank.
Mobile:            + 61 478 650 937
Head Office:   + 61 2 8971 6511
Email: vikram.s@mandanexfinance.com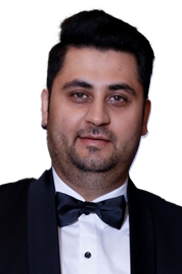 SAM SETHI
FINANCE | MORTGAGE BROKER
PERTH
Preetinder (Sam) Sethi, located in Perth, is a seasoned Finance & Mortgage Broker with more than 5 years of Financial Services experience. He has been a successful Financial Adviser in New Zealand before moving to Australia three years back.
Sam has comprehensive operational understanding of the Financial Services Industry along with up-to-date knowledge of new products and services. He is well known and acknowledged for his superior communications skills and has the ability to convert casual customer conversations to long term client business relationships. He enjoys both professional and personal credibility for identifying discerning needs of his customers and providing appropriate recommendations. Many a family or business borrowers have immensely benefited in achieving their financial freedom through his recommendations He has unique skills of recommending unbiased and appropriate financial products by articulating solutions aligning them with research on current market conditions and performance of financial products. His skills include developing Client relationships by providing individual consultations, understanding, and analysing their needs, to offer customized financial solutions.
He is also quite versatile and has a passion for hospitality Industry. He has owned and operated a series of fine dining restaurants in New Zealand. Prior to having his own restaurants, he has worked and gained experience in customer services departments, working as a crew member and Restaurant Manager at various Fast-food outlets like Nando's, Burger King and other places.
Sam commits to make himself available to all potential clients, based in Western Australia and would be keen to provide Residential Mortgages, Business Finance, Asset Finance, Vehicle & Fleet Finance, Commercial Finance, as well as Secured and Unsecured Lending Solutions.
Mobile:            + 61 477 842 888
Head Office:   + 61 2 8971 6511
Email: sam.s@mandanexfinance.com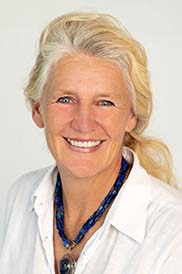 MICHELE HEMINGWAY
BUSINESS AND CLIENT COORDINATOR
I am one of Mandanex Capital's and Mandanex Finance's proud founding members. I operate as a mid market mergers & acquisitions advisor as well as a business sales broker in Australia and NZ.
I divide my time between international business sales, staff training, marketing, communications and a myriad of different behind the scenes tasks.
Having lived in many different countries and cultures, my expertise includes the following accomplishments and work experiences – mother of 3, licensed broker, web designer, conversant in 5 languages, fashion design, rental property management, natural horsemanship and certified Equine Assisted Learning Facilitator, diploma in Naturopathy, exhibited artist and marketing.
Head Office:   + 61 2 8971 6511
Mobile             +61 423 131 881
Email: michele.h@mandanex.com
Should you need assistance with a Mergers & Acquisitions, business valuations, business purchase or business sales, please get in touch with me and refer to our services via the links below.
Recruitment
The Mandanex Group is expanding. Get in touch via the link below if you'd like to join us.